10"x20" Charcuterie Trays $135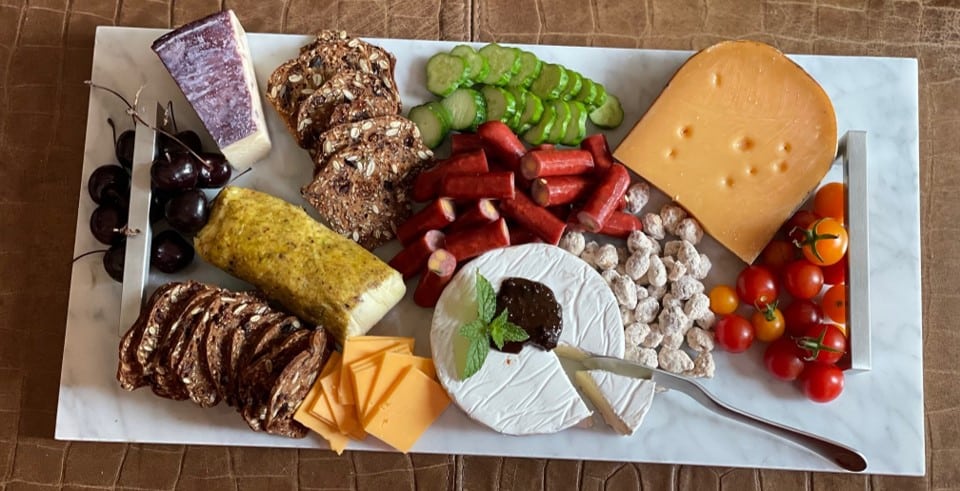 Rock Solid Tops presents the stunning Italian Carrara Marble or quartz Charcuterie Trays, accented with elegant handles in your choice of three colors: Matte Gold, Brushed Nickel, and Matte Black. These lovely handmade trays are large enough to create a stunning centerpiece for a party or to use as part of the décor for your home.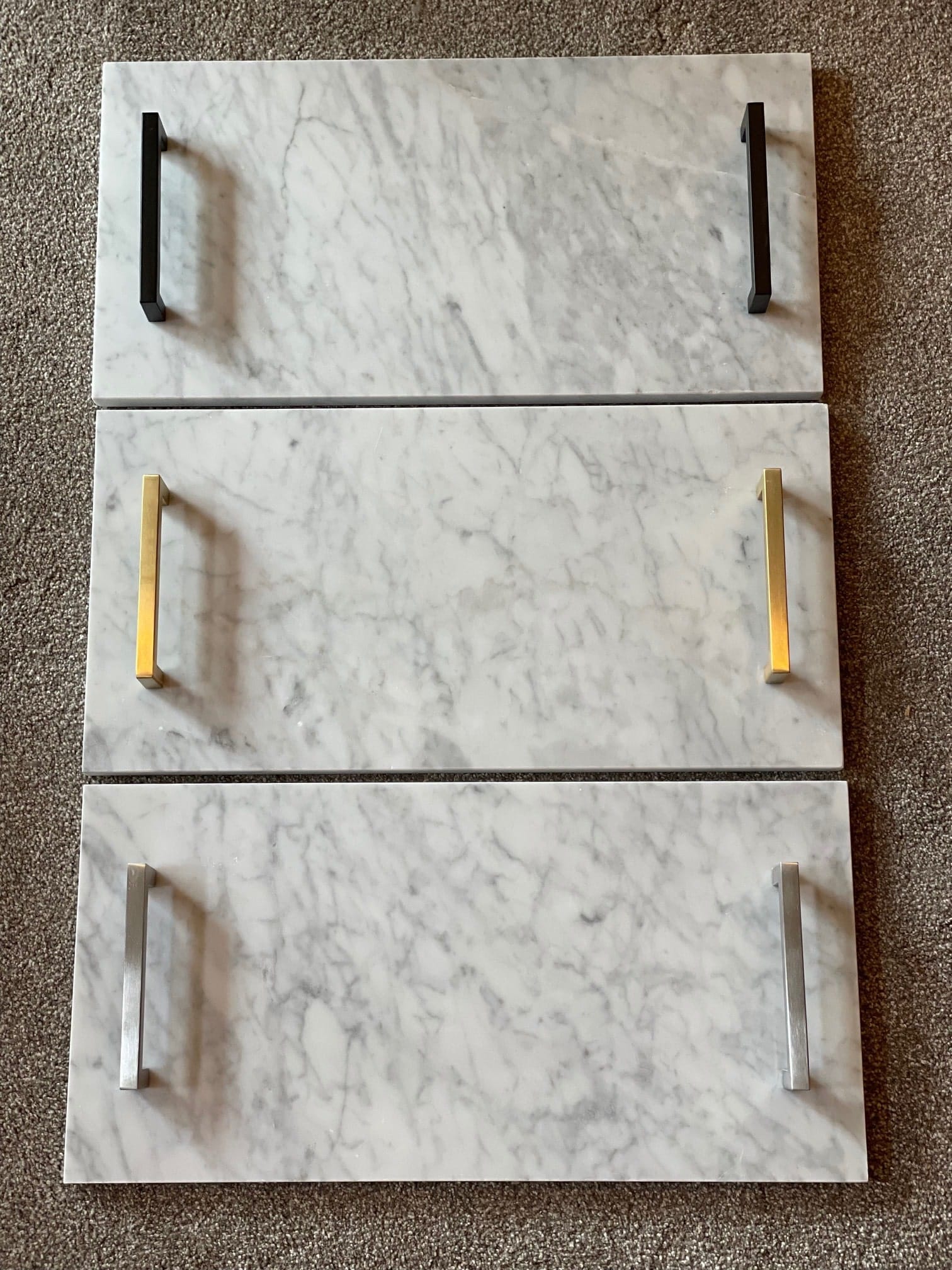 Fabulously Functional
The marbled stone of the Carrara Marble Charcuterie Trays makes a lovely and sophisticated backdrop to a wide selection of meats, cheese, fruits, and nuts. Piled with your favorite treats, it creates a magnificent display that will capture the attention of your guests.
Build a display of yellow and white cheeses, brown and red meats, fruits of all colors, and bread or crackers in neutral shades to bring the picturesque centerpiece to life. This charcuterie tray serves as a solid foundation to showcase your creativity with food and tantalize your guests.