Edina
When residents of Edina need new countertops, they have many choices for high-end surfaces that will add to the beauty, function, and value of their home. However, there is only one choice for the company that will custom hone and install your new countertops, Gordy and his team of experts at Rock Solid Tops. For over three decades, Gordy Grimsby has been the innovator in countertops, wowing customers with exceptional craftsmanship, customer service, and exquisite pieces of natural stone. Call Rock Solid Tops at 612-270-4239 today to schedule an appointment with one of our experts.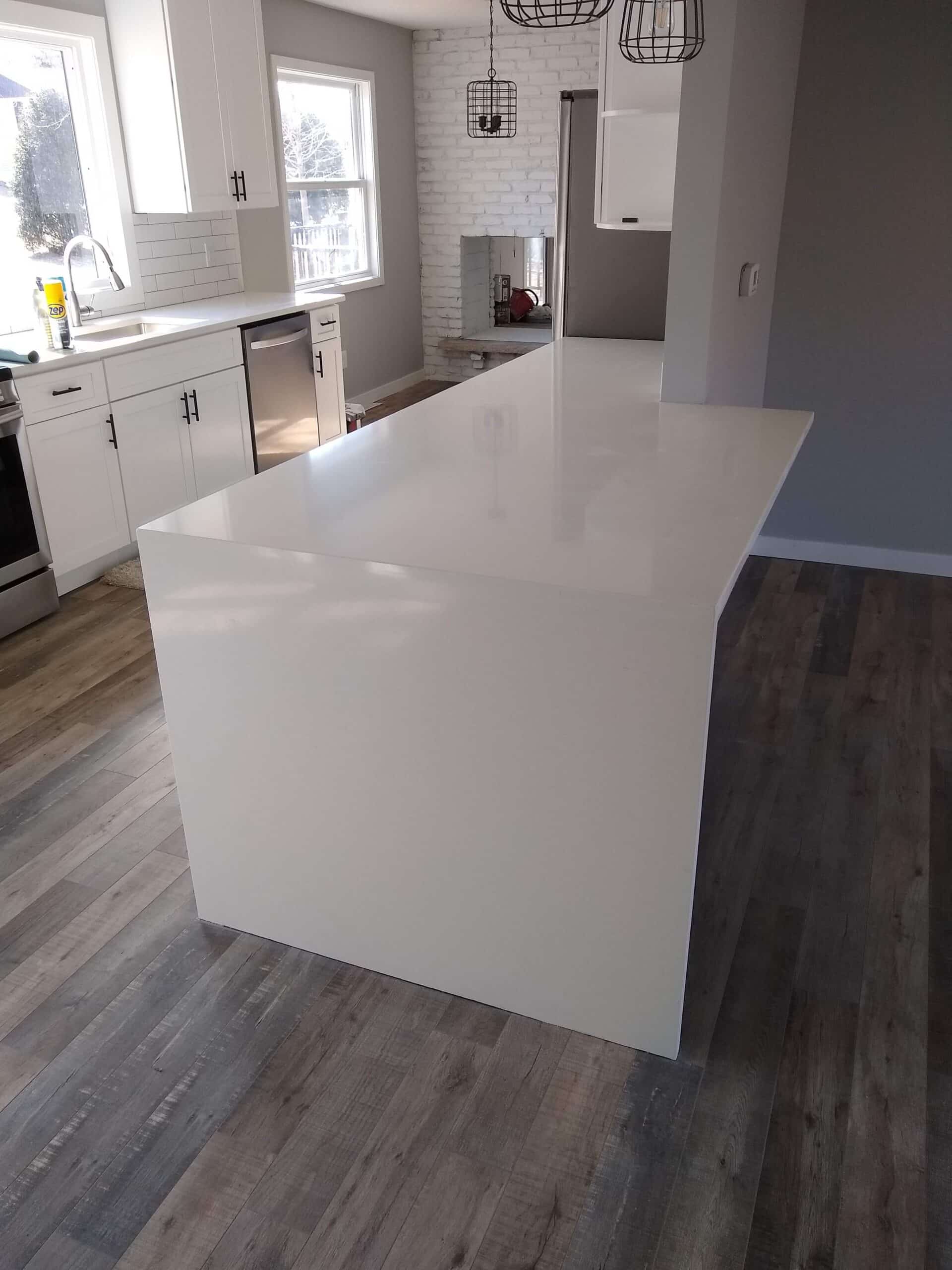 Why Rock Solid Tops?
When you work with the experts at Rock Solid Tops, there is an attention to detail and a sense of professionalism unequaled by any other contractor. You are not just visiting a store to buy countertops. You are working with a team eager to learn about your wants and needs while also serving as your resource on the various materials used for modern countertops. They will answer your questions and provide input based on experience to help you select the perfect surface for your new Rock Countertops.
With the material selected, measurements are taken to begin creating your one-of-a-kind counters. In some cases, the surface is an imported slab of natural stone, while in others, it is a manmade surface. But regardless of the material, your custom fabricated and installed countertops will look magnificent when the installation is completed.
The Benefits Of A Quartz Surface
Quartz countertops are manufactured using crystals that have been mined and a resin that serves to bind them together. The manufacturing process delivers a solid countertop that never needs to be sealed like natural stone surfaces. The surface is easy to clean with soap and water or a disinfectant wipe, and it is not easy to scratch or nick.
The Benefits Of A Granite Surface
Granite is a natural stone that offers exceptional resistance to heat and a wide variety of colors and patterns. However, as a natural stone, each slab will vary. This surface will require regular sealing to resist staining but is considered a top-of-the-line surface that delivers an excellent ROI for homeowners. It is also not easy to scratch, so it will look fantastic for decades with a bit of care.
The Benefits Of Quartzite
Quartzite is a natural stone used for countertops that is visually similar to marble but requires much less care. The surface should be sealed once each year to prevent staining. But after sealing, cleanup is easy with soap and water. However, a knife can mar the surface, so always use a cutting board on quartzite countertops.
Attractions In Edina
Visitors love to take in Centennial Lakes Park for a round of golf, a trip around the ice skating rink, or to enjoy an event at the amphitheater.
Edinborough Park is the perfect place for children to enjoy exploration and activities when too cold for outdoor play. The indoor treehouse and sport courts provide hours of fun and exercise.
Wooden Hill Brewing Company offers 20 taps to choose from, along with tasty gourmet pub food made onsite.