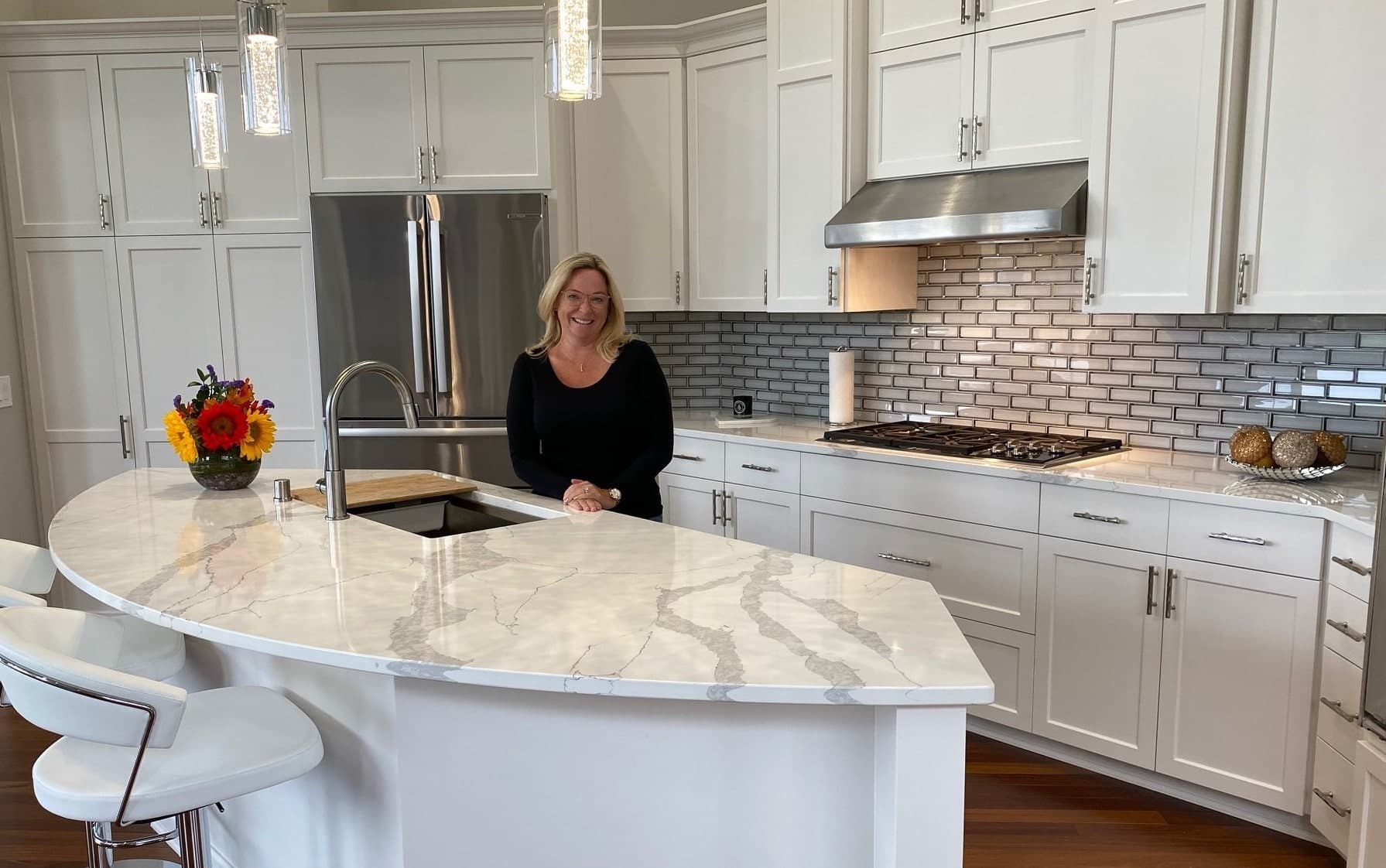 Selecting the new countertops for your St. Paul home should be an exciting experience. It is an opportunity to create a fresh new look or add to the function of this integral space in your home. However, many homeowners become overwhelmed when exploring the options on their own. Fortunately, residents of St. Paul have been relying on the skill and expertise of the Rock Solid Tops team for over 30 years when they need the best in high-quality countertop fabrication and installation.
What Sets Rock Solid Tops Apart
At Rock Solid Tops, we are a complete, in-house countertop manufacturer and installer. Our team is not selling someone else's products or having the surface installed by a subcontractor. We are the only resource you need for quality countertops from start to finish.
And we do more than just countertops. Our team is ready to provide you with a design and custom installation for a conference room or dining table, coffee and end tables, or shower surround for your luxurious master suite. It all starts with a visit to your home to answer your questions, learn about your needs, and complete detailed measurements and information gathering.
When you have made your selection, our team gets to work to bring your dream counters to life. The process can include custom ordering natural slab stone, fabricating, and finishing the surfaces before we are ready to bring them to your home for installation. We understand that having our team in your home can be distracting. So we focus on getting the installation done quickly so you can enjoy the beauty and function of your new surfaces.
Why Choose Quartz?
Quartz countertops are manufactured surfaces that bind actual crystal pieces to resin and other materials to form the solid surface. The manufacturing process allows for more color and pattern customization while also eliminating the need for resealing the surface. Cleaning a quartz counter is as simple as washing it with soap and water or a mild cleaner. The nonporous surface of these countertops means that they do not scratch or chip easily, making them less likely to harbor bacteria between cleanings. In addition, because the pieces are man-made, the sizes offer more flexibility to create larger countertops with fewer or no seams.
Why Choose Granite?
Granite has long been considered the best in high-end countertop selections. Buyers recognize it as the premium surface and one that consistently adds value to a property. Being a natural stone, there are never any concerns with granite countertops being damaged by heat or scratches. In addition, with professional sealing, your stone countertops will be impervious to damage from liquids.
Attractions In St. Paul
Como Park Zoo And Conservatory welcome guests 365 days a year to enjoy the gardens, art displays, unique attractions, and a wide array of animals. Cougars, foxes, sea lions, and polar bears are just a few of the creatures to see during your visit.
Don't miss the bi-annual programs by Circus Juventas, a one-of-a-kind training program for children from 2-21 who might really join the circus someday.